Crude sunflowerseed oil export quotations in Ukraine reach season's lowest so far 2021/22: Refinitiv
Export quotations for crude sunflowerseed oil from Ukraine fell to the lowest level since the beginning of the 2021/22 season (September-August) driven by weak external demand and lower quotations for other vegetable oils, Refinitiv Agriculture reports.
External demand for sunflower oil has been low for several weeks due to importers' reluctance to buy high-priced sunflower oil.
Refinitiv monitoring suggests that January-February sunflowerseed oil offer prices lost almost 100 USD/t per week and fell to 1305-1310 USD/t FOB. CPT sunflower oil prices lost USD 65 and fell to 1285-1295 USD/t for the December-January loading period.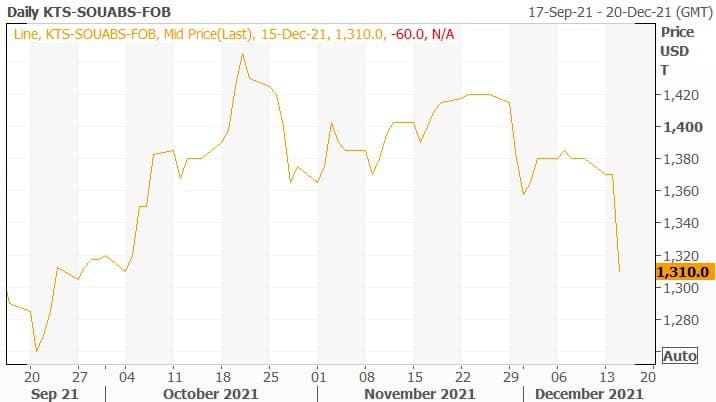 Sunflower purchasing prices in Ukraine have also fallen to UAH 18,500-18,800 per t CPT plant, but sales volumes from farmers have remained tight.
"Farmers choose to hold back sunflower, expecting the prices to strengthen, even despite high production volumes," said one Ukrainian trader.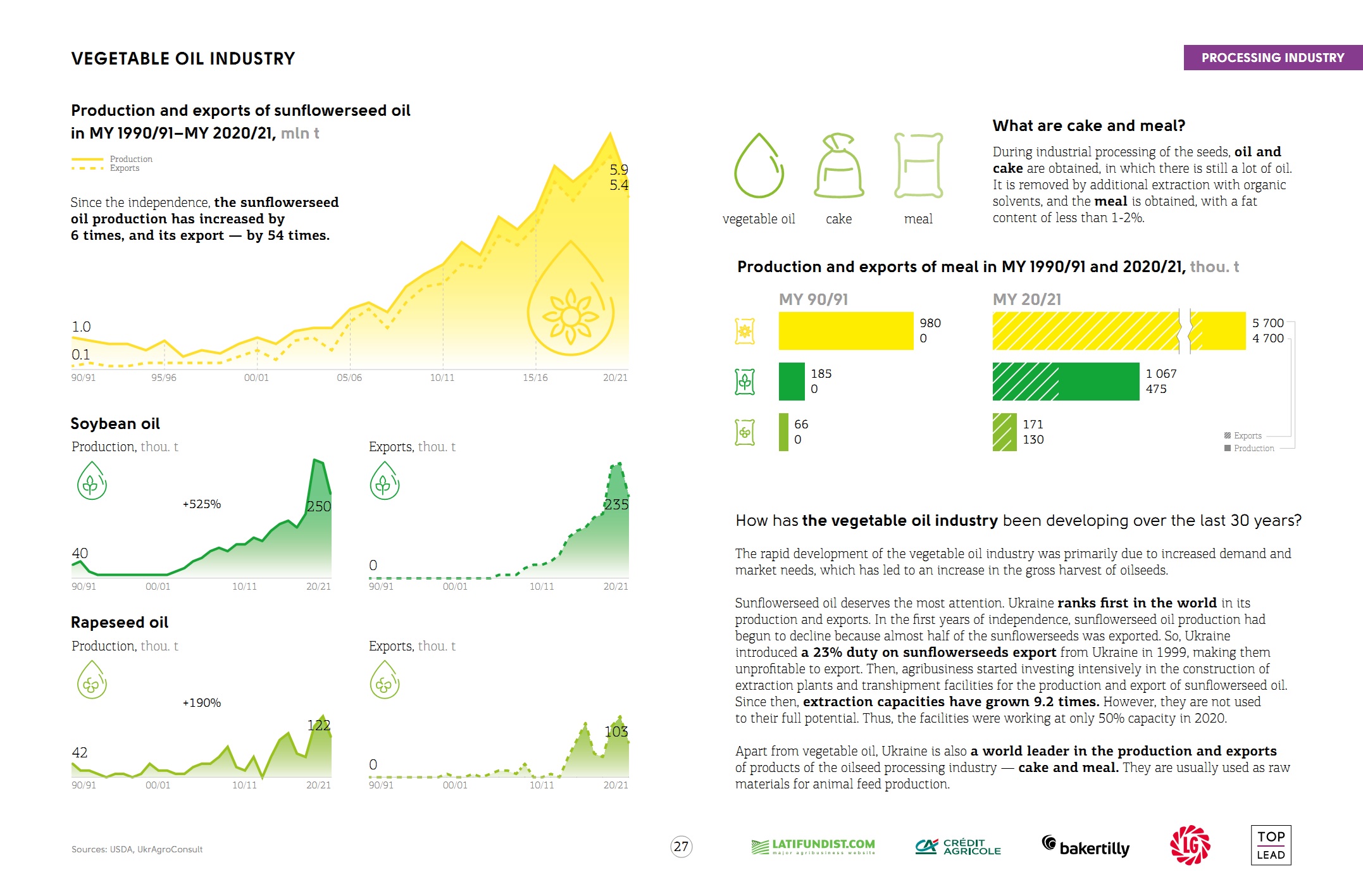 As per Refinitiv data, sunflowerseeds production in Ukraine in 2021 totals 16.1 mln t (2020: 13.1mln t). Reportedly, 99% of the area has been harvested.
Ukroilprom projects sunflower oil production in Ukraine in 2021/22 to grow by 24% YoY.
Crude sunflower oil production in Ukraine in 2020/21 totalled 4.7 mln t. Refined sunflower oil output by crushers in Ukraine made up 745.3 thou. t.
Related: