Corn futures in Chicago close to six-month high amid weather threats in South America
Corn futures on the CME approached a six-month high on Thursday, while soybean futures hit a four-month peak on concerns over adverse drought and heat threatening the South American crop, Nasdaq reports with reference to Reuters.
Weather forecasts predict no significant relief from the rains in the coming days in southern Brazil, the world's biggest soybean exporter, and Argentina.
According to Jake Hanley, managing director of Teucrium Trading, the La Niña weather pattern that normally brings drought to both countries has set in and is likely to continue through the winter.
"The fact that we are in the middle of another La Niña, no matter how strong it is, for obvious reasons keeps the trade on edge," he marks.
CBOT's most actively traded maize Cv1 contract fell USD 0.03-0.04 to 6.05 USD/bushel and rose to 6.07 USD/bushel, the highest price since July 1.
Most active Sv1 soybeans rose USD 0.05 to USD 13.4 a bushel to reach the highest price since August 19 at USD 13.42. Wv1 wheat rose to USD 8.14 a bushel on CBOT and reached its highest price since December 3 at USD 8.2.
"Maize or soybean losses in South America could reduce global supplies and shift export demand to the United States. However, the drought associated with La Niña should subside by next month," claims Christian Russo, an agronomist at the Rosario grain exchange.
Analysts say record warmth and dry, windy conditions in the US will further reduce topsoil moisture in key plains winter wheat production areas, according to a USDA daily report.
The USDA informed in another report that US exporters sold 811.5 thou. t of soybeans in 2021/22, the lowest for the marketing year, and 1 thou. t for 2022/23 in the week ended 16 December. Analysts had expected between 700,000 t and 1.85 mln t.
Total US export sales for the week were 1.1 mln t of maize, up from forecasts of 725,000 t to 1.45 mln t, and 458,400 t of wheat, within forecasts of 200,000 t to 575,000 t.
Previously reported that Ukraine considers milling wheat export limit in 2021/22. Wheat production in Ukraine in the 2021/22 season totalled 32.44 mln t. The crop yielded 4.59 t/ha on average in the country.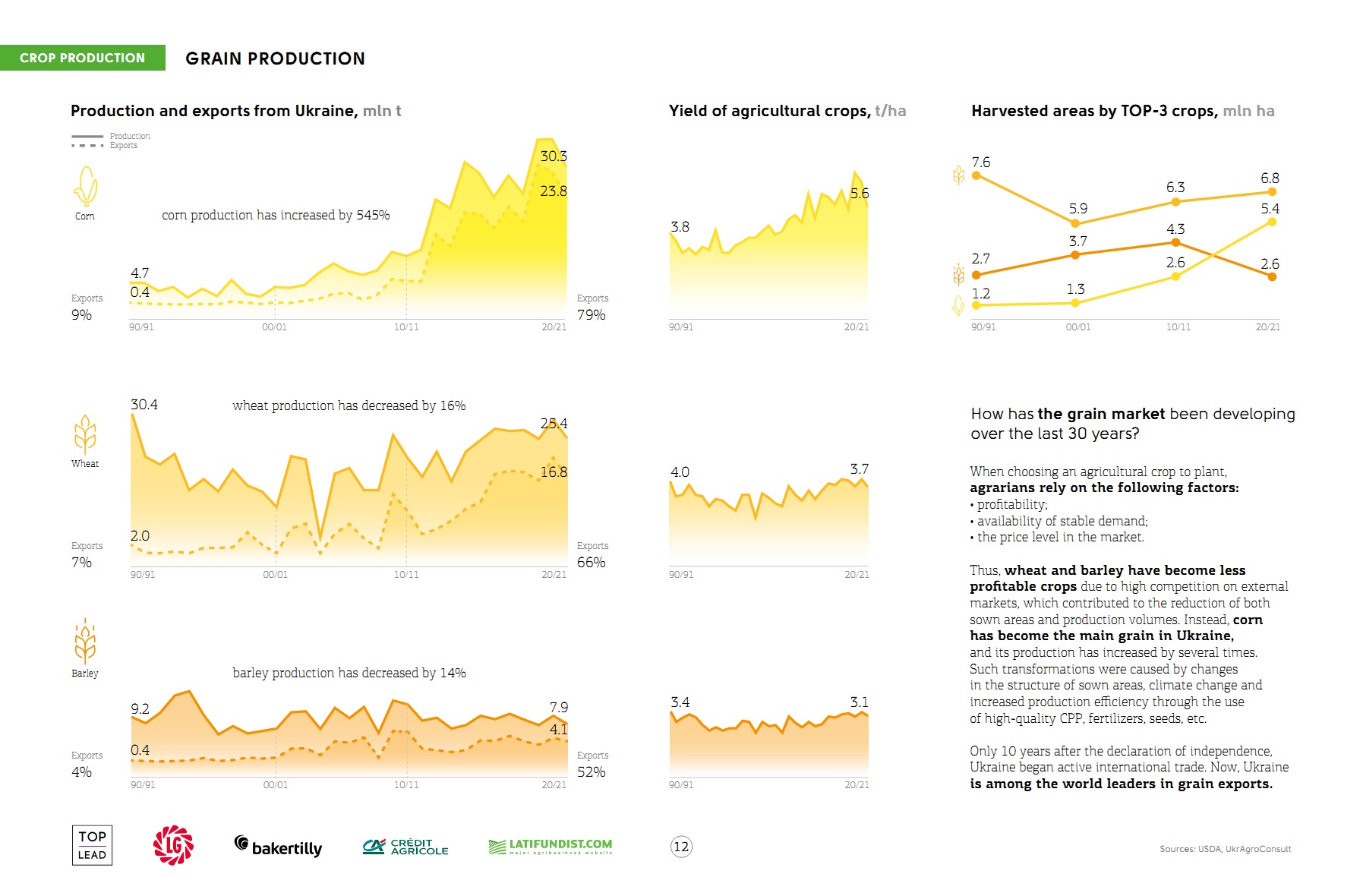 Learn more: