Vegetable oils export potential in 2021/22 all-time high: UkrAgroConsult
Ukraine's sunflowerseeds production estimate for 2021 remains at record levels. The share of sunflower processing in the 2021/22 crop is around 99%, UkrAgroConsult oilseeds market analyst Svetlana Kupreeva stated.
She marked that sunflowerseed exports are estimated 20% lower YoY in 2021/22. Turkey stands the key importer after the introduction of a restrictive duty in Russia.
Sunflower oil export potential, according to UkrAgroConsult analysts, is anticipated at an unprecedented level. However, sunoil export volumes are not yet able to catch up with last year's performance.
As of December 1, sunflower stocks in Ukraine were 26% higher than last year, with agricultural producers' stocks up by 43%, processing and storage companies' up by 7%.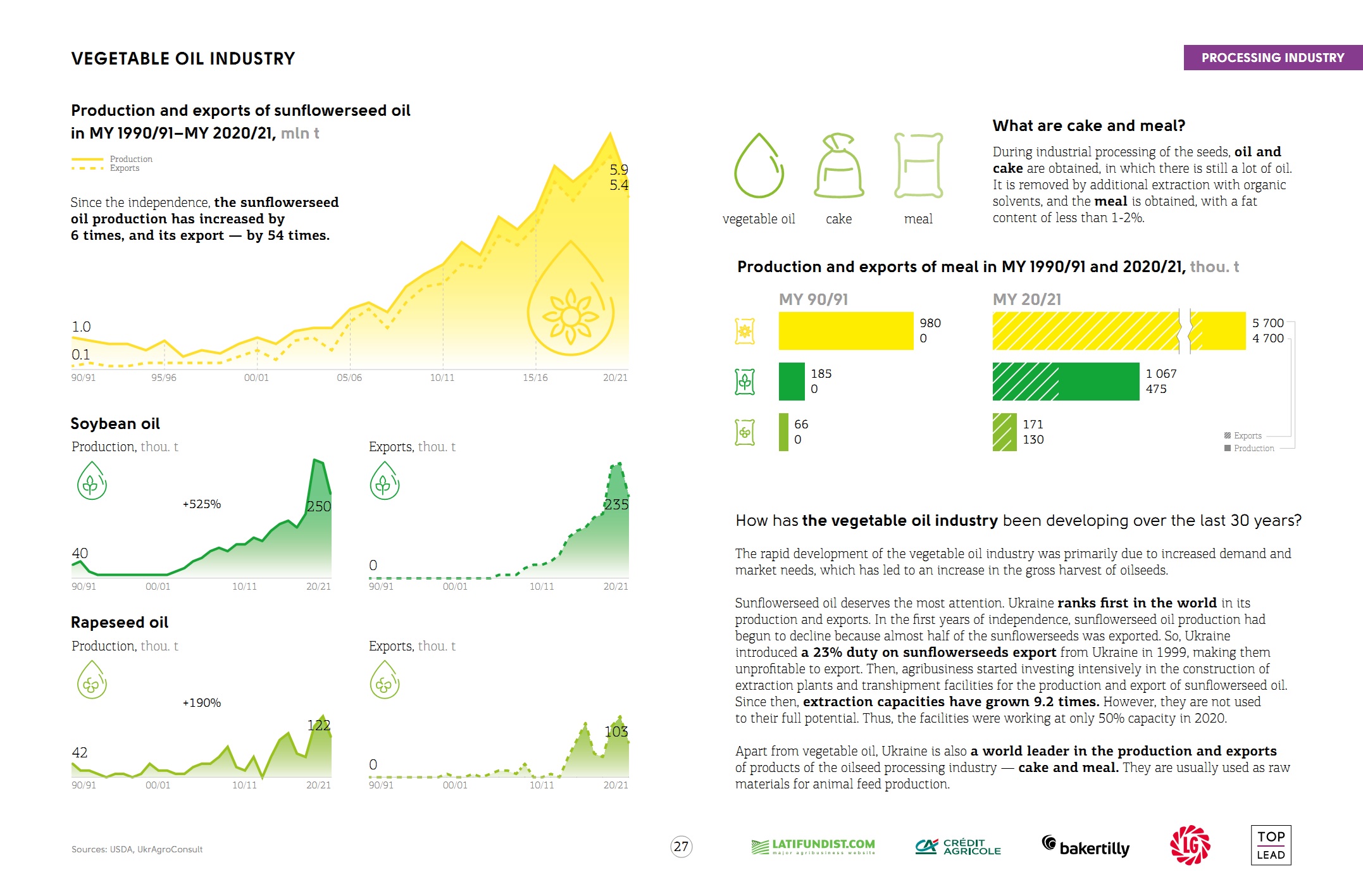 Soybean and rapeseed also yielded well, exceeding last year's levels. The soybean and rapeseed markets are demonstrating positive export dynamics.
FAO's Vegetable Oil Price Index dropped by 3.3% month-on-month in December from record highs reached earlier.
Crude sunflower oil production in Ukraine in 2020/21 totalled 4.7 mln t. Refined sunflower oil output by crushers in Ukraine made up 745.3 thou. t.
In late December, the Government of Ukraine imposed price regulation on sunflower oil having added it to the list of goods of significant social importance.
Related: