Ukraine maritime ports operate at full capacity: UkrAgroConsult
In the period 14-21 February, grain export shipments from Ukrainian maritime ports reached 1,736.00 mln t, including 356,000 t of wheat, 56,000 t of barley, 1,293.00 mln t of corn and 85,000 t of sunflower oil, the consulting agency UkrAgroConsult reports.
The export rate is consistent with the record crop of 2021 and is well above last year's shipments.
According to the lineup data, grains export volumes from Ukraine in 1-21 February are as followed:
wheat: 848 thou. t, 54%

▲

YoY
barley: 157 thou. t, 58x

▲

YoY
corn: 3.52 mln t, 89%

▲

YoY
sunflower oil: 364 thou. t, 30%

▲

YoY

As is shown on the map below, vessel traffic in the Black and Azov Seas is sustained. According to market operators, shipments are proceeding normally, with no downtime or delays in shipments registered.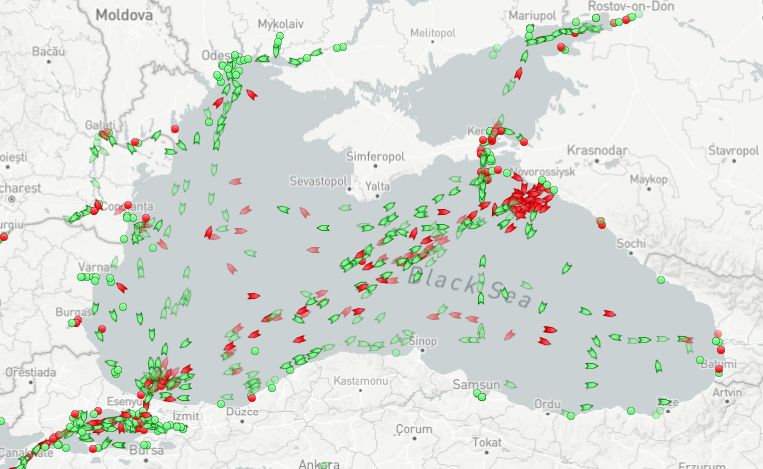 There has been a decline in demand from buyers, who fear possible problems with shipments in the future. However, experts anticipate major importers to return to active purchases in the near future, as Ukraine holds a significant share of the global agri-food market and Ukrainian grain and vegetable oil is of good quality at reasonable prices.
As of February 21, wheat export from Ukraine totalled 17.5 mln t, 34% up YoY.
As a reminder, wheat export from Ukraine in 2021/22 was limited to 25.3 mln t. The Memorandum of Understanding was signed by the Agrarian Ministry and grain market participants. The Government also considers milling wheat export from the country. The decision was reported to be taken in January, but it has not happened yet.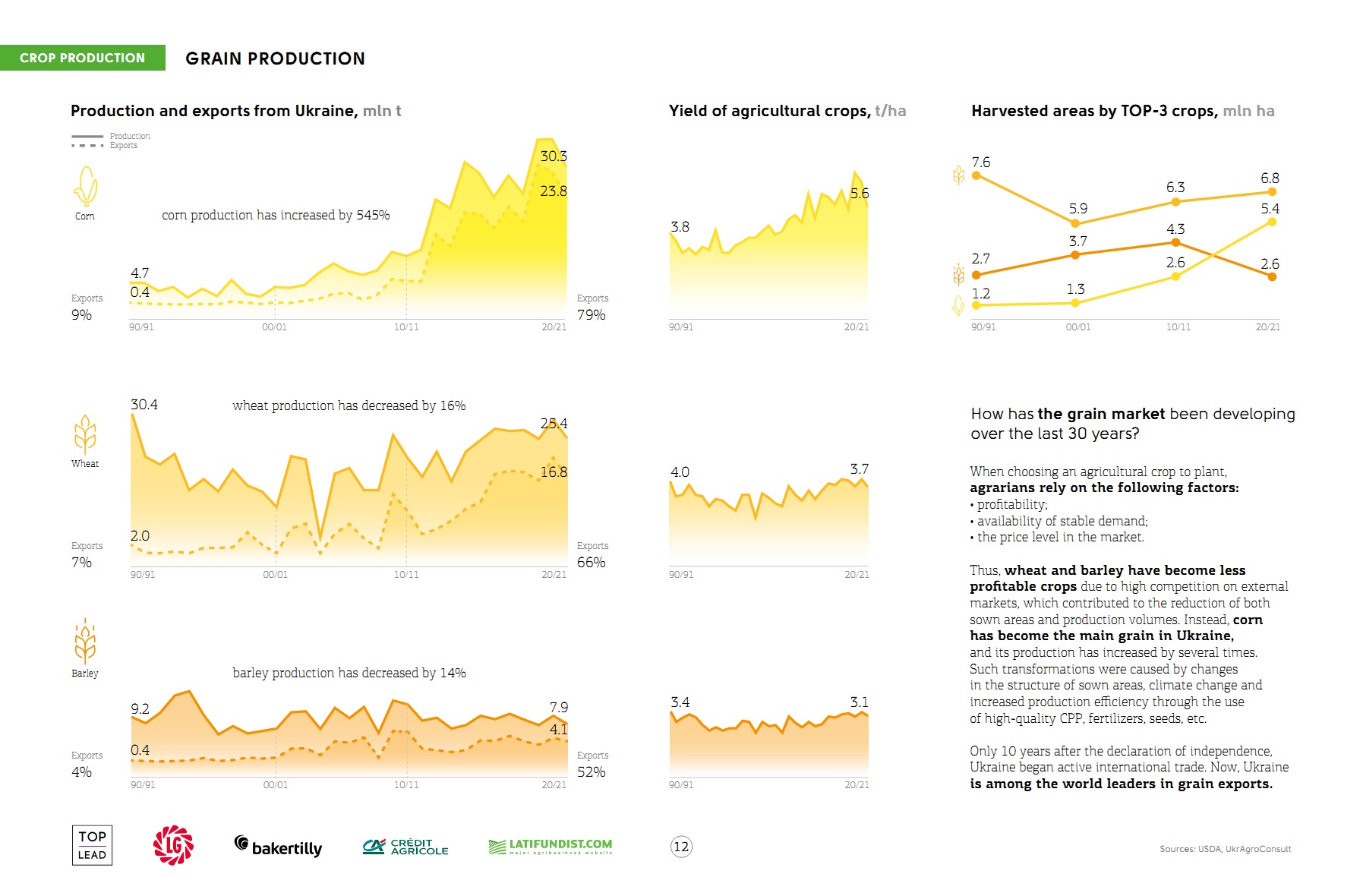 Learn more: