Ukraine wheat and corn prices continue downward
As of December 7, the offer price for 11.5% Ukrainian wheat FOB Berdyansk for the December loading period fell by USD 5 per ton from Friday, December 3, to USD 305 per ton, while 12.5% wheat dropped by USD 4 per ton to USD 309 per ton, Refinitiv Agriculture reports.
Another factor in the market has appeared — there is information that the preliminary volume of quotas for export of wheat from Russia in the second half of the 2021/22 season (February 15-June 30) will be 9 mln t, which exceeds the expectations of some operators.
Ukrainian corn offers for December delivery decreased by USD 2 per ton compared with last Friday, to USD 274 per ton FOB Mykolaiv amid a large number of offers and limited demand.
Last week, the Agrarian Ministry of Ukraine revised upward its forecast for the country's 2021/22 corn crop to 40 mln t.
Grains export from Ukraine as of 6 November came to 26.07 mln t. Since the start of 2021/22, staple grains export has enhanced by 17%.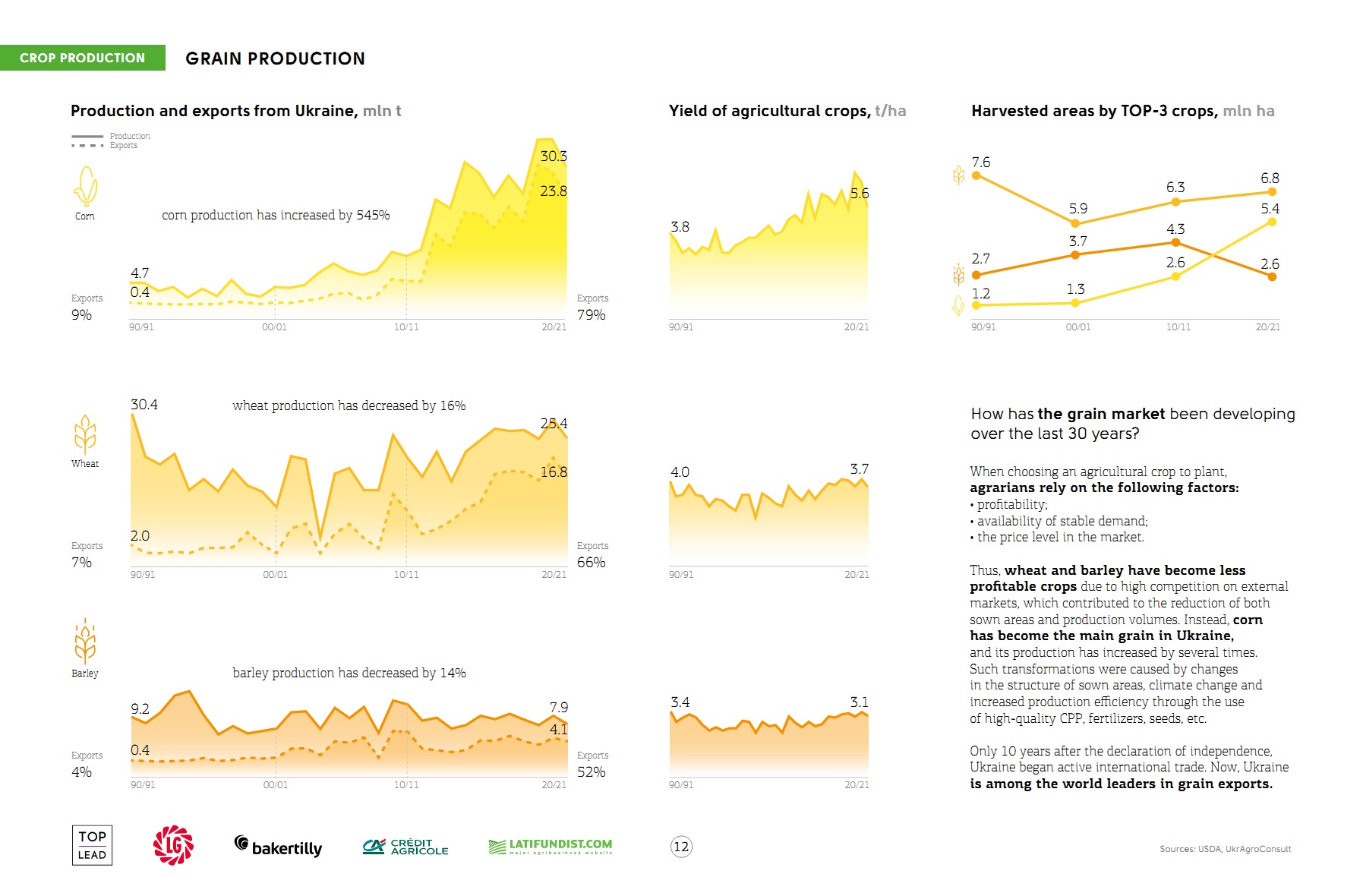 FAO projects the 2021/22 global trade in cereals 0.7% higher YoY.
Learn more: